What to Do If Your Washing Machine Floods in San Diego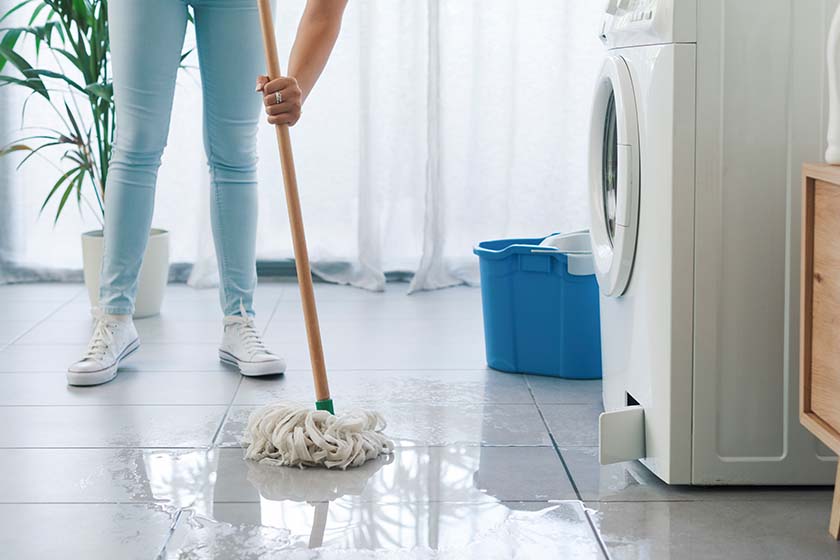 Over time, your washing machine may experience malfunctions that can lead to an overflow. While they are usually built to last, it only takes one hose or seal to fail and you could have a washing machine flood your laundry room and potentially minimize damages to your San Diego home.
If you've had a washing machine overflow or flood, begin cleanup quickly to limit water damage and prevent mold. There are several reasons for a washing machine to leak, from water overflowing the top or front of your washing machine to a leaky hose.
What Causes a Washing Machine to Flood?
When it comes to a washing machine flood, overflow or leak, they are usually caused by one of the following issues:
Leaky water supply hose

Faulty tub seal

Broken water level switch

Loose door latch or door seal

Faulty drain pump

Clogged drain line
Once you've identified the source of the problem, it can be a lot easier to remedy the issue and get your kitchen back in working order. Unfortunately, signs of water damage can start to occur after just one hour post-flood – so the faster you act, the better!
What Damage Can be Caused by Washing Machine Flooding?
Water damage can start to happen almost immediately after any type of flood. Mold can start to grow within 24 hours, and water seeping into carpets and floors can quickly cause long-lasting damage. Other damage that can be caused by a washing machine flood includes:
Damage to the machine itself

Carpet or flooring damage

Electrical socket damage

Cabinet damage

Mold or mildew growth
How Do You Clean up a Washing Machine Flood?
Step 1. Switch off the power supply to the washer at the circuit breaker or fuse box. Then, turn off the water to the washing machine to avoid any further leaks or damage.
Step 2. Remove the clothes from the washer and wring them out over a sink in the kitchen or laundry room. Removing the standing water from the washer helps with drainage problems.
Step 3. Remove items such as carpet and furniture from the flooded area and dry them as quickly as possible.
Step 4. Remove excess floodwater and dry the room with fans.
Step 5. Call a professional. If there is too much water and it looks like the flood is spreading, call a San Diego water restoration company to help with professional flood damage cleanup and extraction. Because items may need to be removed, along with damaged flooring and drywall, it's very difficult to guarantee complete water extraction without a professional restoration company.
Step 6. After the standing water is removed and the area is cleared, the area should also be disinfected and sanitized to prevent mold growth.
Step 7. Once you've got everything cleaned up, be sure to document the damage and file an insurance claim – call your insurance agent, and let him or her know about the extent of water damage in your laundry room. Even minor flooding can create long-term problems, so take pictures before you start cleaning.
If you're struggling to clean up after a washing machine flood in San Diego, Abbotts Fire and Flood can help. Contact us today for your emergency water damage restoration needs in San Diego County!