What to Do if Your Bathroom Floods in San Diego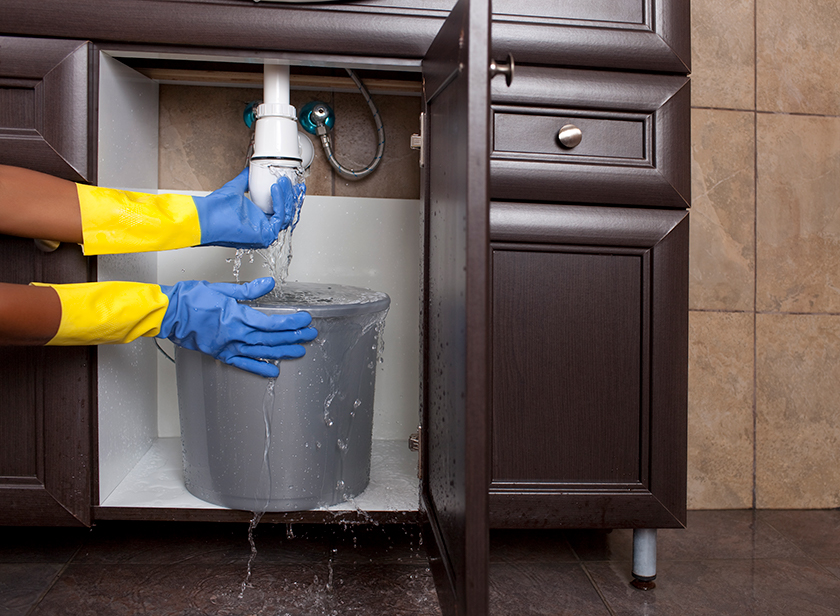 Many homeowners know the feeling: if a toilet runs over or a pipe breaks, it can quickly turn into a chaotic (and messy) nightmare. Just as it's important to understand how to change a tire, knowing what to do during a bathroom flood can make the difference between a minor inconvenience and a costly crisis. Here's everything you need to know about what to do if your bathroom floods in San Diego.
What can cause a bathroom flood?
There are several different things that can cause a bathroom to flood, including:
Bathtub overflow

Sink overflow

Toilet overflow

A burst pipe

Shower leak 

Other plumbing issues
Once you've identified the source of the problem, it can be a lot easier to remedy the issue and get your bathroom back in working order. Unfortunately, signs of water damage can start to occur after just one hour post-flood – so the faster you act, the better!
What damage can a bathroom flood cause?
Aside from damage to the pipes and the malfunctioning appliance (shower, bath, etc.), water damage can start to cause:
Cracked walls

Structural damage

Damage to personal belongings

Foundation damage

Tile damage

Carpet damage
How to clean up after your San Diego bathroom floods
It's important to address bathroom flooding as quickly as you can. Standing water quickly seeps through the bathroom floor and down into the subflooring, and as it soaks baseboards, drywall and cabinets, the water creates a humid environment that can breed mold and mildew in just 24 hours.
Here's some steps to take when your bathroom floods:
Step 1. Turn off the water
Identify the water source, and turn it off at the shut-off valve nearest the leak. For example, look at the supply line behind the toilet or inside the cabinet under the bathroom sink. Firmly turn the oval shut-off valve clockwise.
Step 2. Be safe and turn off the electricity!
Once you have stopped the water, check to ensure that there are no electrics near the flood. If any appliances or outlets have become flooded, stay away from the water and turn off the electricity. Shut off all electricity in the room(s) that have flooded or are flooding. If you can't find the main breaker, you smell gas, or you see sparks or flames, leave the home and call 911 immediately for assistance.
Step 3. Soak up the water or call a restoration company for professional water extraction
First, try to remove as much water as possible. If the water is spreading, use towels to corral it and prevent it from flooding further. Move furniture, pin up any textiles, and protect the legs of furniture by wrapping their feet in aluminum foil, saran wrap, or plastic bags. Open any windows in the area to help with air flow.
If there is too much water and it looks like the flood is spreading, call a local restoration company to help with professional water damage cleanup and extraction. After the standing water is removed and the area is cleared, the company will also disinfect and sanitize the area to prevent mold growth and other issues.
Step 4. Document the damage and file an insurance claim
Call your insurance agent, and let him or her know about the extent of water damage in your bathroom. Even minor flooding can create long-term problems, so take pictures before you start cleaning. When you file your claim, this type of documentation makes it easier to complete the process.
Step 5. Avoid bathroom flooding in the future
To avoid bathroom flooding problems in the future, be sure to check your shower and sink drains regularly, and ensure your toilet is flushing properly. If you notice your shower getting backed up frequently, try using a drain cleaner or use a hair catcher in the drain. 
If you're struggling to fix a bathroom flood in San Diego, Abbotts Fire and Flood can help. Contact us today for your emergency water damage restoration needs in San Diego County!