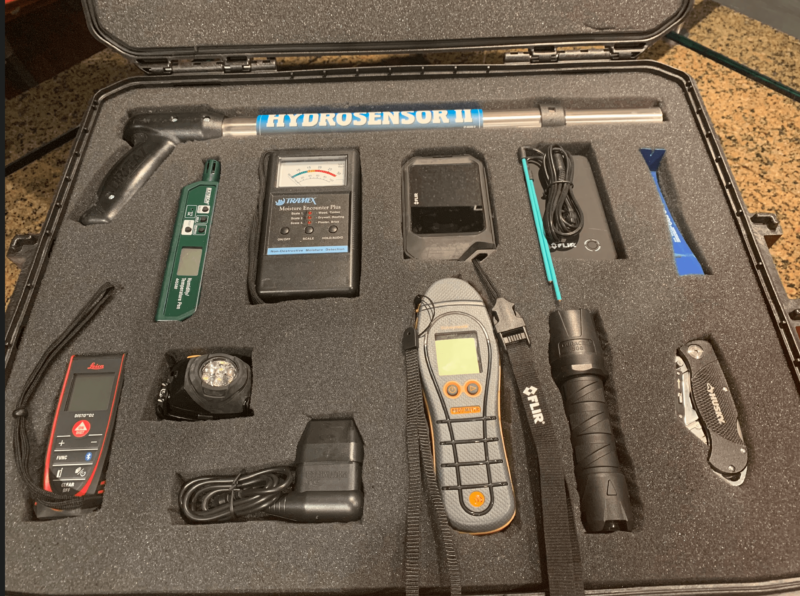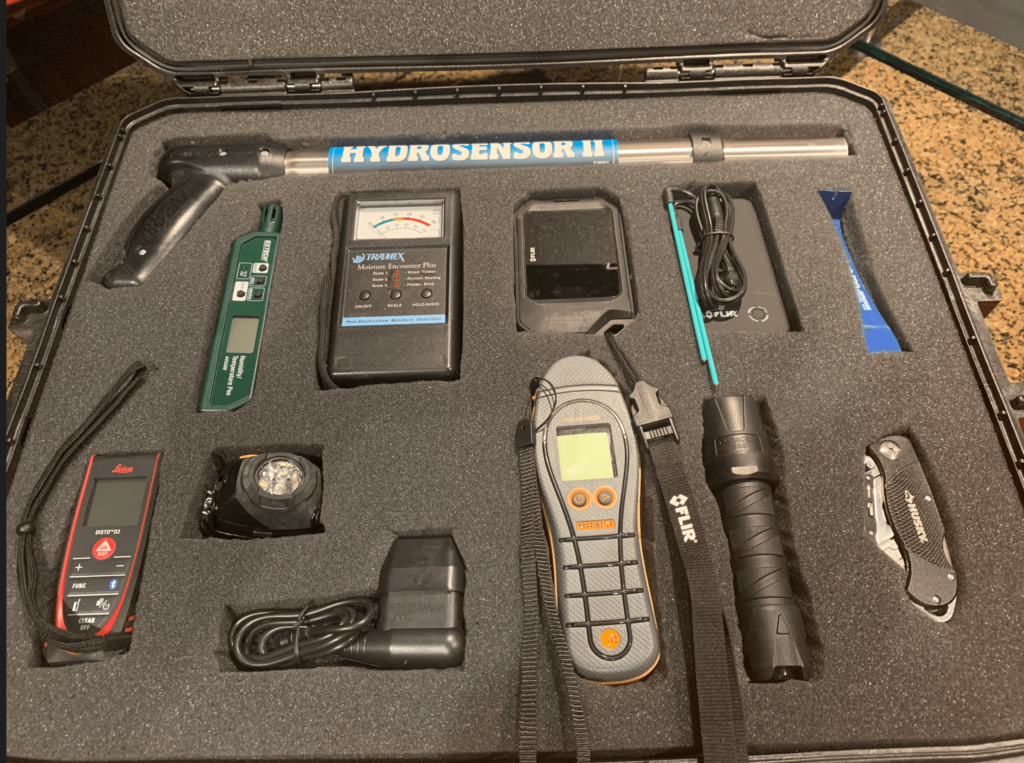 Having moisture or high humidity can cause water damage or mold in your home or business and this is not only troubling, but within 24 hours mold can start propagating itself – this is why it's important to have moisture testing done in your home if you detect moisture. However, in such a situation, there is no need to panic; all you need is a moisture leak detection expert in San Diego County to fix the problem. Abbotts Fire & Flood of San Diego will assess the issues at hand and take the next steps in moisture leak detection to get your home or business back in order. Regardless of the building you live in, moisture can enter through various means from different sections.
Consequently, while at work, we ensure that several forms of moisture intrusion testing are performed to fix the problem effectively. A few of among these inspections include, but not limited to;
• Slab Leaks
• Appliance Failures
• Pipe Leaks
• Wet Crawlspace Detection & Assessment
• Attic Moisture Inspection & Detection
• Building envelope moisture intrusion testing
• Window leak detection assessment
• Roof leak detection and inspections
• Sewage Backup
Equipment for Moisture Leak Detection
Assessing a building for moisture leak can be quite challenging. More so, unless an expert possesses the right tools for the job, it may be impossible to carry out the task. However, moisture leak detection operates with a series of equipment, which makes the process of moisture assessment easier and faster. At Abbotts Fire & Flood, several high-end tools such as infrared cameras, penetrating and non-penetrating moisture detectors, relative humidity and dew point detectors and hydrometers among others are readily available for use.
The Required Experience for Assessing Moisture Intrusion
With ease, moisture can move from one section of a building to another. Moisture always moves from a wet area to a dry area this is why it's important to check your crawlspaces out before you have moisture damage to your sub-floor or hardwood floors – people usually call Abbotts once they see their hardwood floor buckling, not knowing they have a flooded crawlspace beneath. Having a solid knowledge concerning the reasons behind moisture movement, how the moisture travels as well as its direction of movement comes from several years of experience. For instance, water may sip through a vent or dormer towards your rafter via the vent pipe. Then, it may travel again and reach your ceiling joist, which is about 50 feet away from the point of entrance. Undoubtedly, checking for the water movement in such a scenario cannot be resolved with a week-long course on YouTube or asking around the neighborhood. Rather, it takes several years of working as a moisture detection expert – a high level of experience which we offer for all of our clients.
The Processes Involved in Moisture Leak Detection
Analogically, trying to find moisture is similar to driving to a location – essentially, there is a beginning and an end, which you have to plot out. At Abbotts Fire & Flood, we have a solid understanding of the process because it is a project which we have executed countless times. After assessing the area thoroughly, then, we will begin the process of moisture intrusion testing. The kind of test to be performed will depend on the type of leak. However, most times, destructive testing is needed to find the origin of a leak. After finding the source of the leak, then, we will provide an estimate of the cost required to fix the problem.
Abbotts Fire & Flood will deploy extra-large commercial dehumidifiers & industrial air movers to remove moisture and humidity and take your home or business back to normal quickly. If you're experience excessive moisture humidity or water damage, please call us now 619-223-1800 and we will remediate your problem fast and safely.
Why Choose Abbotts?
24 HOUR EMERGENCY RESPONSE
Call 619-223-1800 for immediate help with water damage
What our Clients Say
"I wanted to take this opportunity to tell you how pleased I am with the work that was completed at my home. You did a fantastic job. I felt like you really cared to educate me on what would happen and when. The workers were quiet and worked very hard. Finding a team like yours isn't easy and I am happy to recommend Abbott's."
"Amazing folks did a fast, through job when our basement was damaged due to flooding, first rate operation. I hope I don't have to use them again (disasters are not my favorite thing in the world) but glad to know I've got the right people to call if something does go disastrously wrong. Thanks guys."
5 Reasons to Work With Us
Our clients' interests always come first

Our assets are our people, capital and reputation

Our goal is to provide superior customer service

We take great pride in the professional quality of our work

We stress creativity and innovation in everything we do