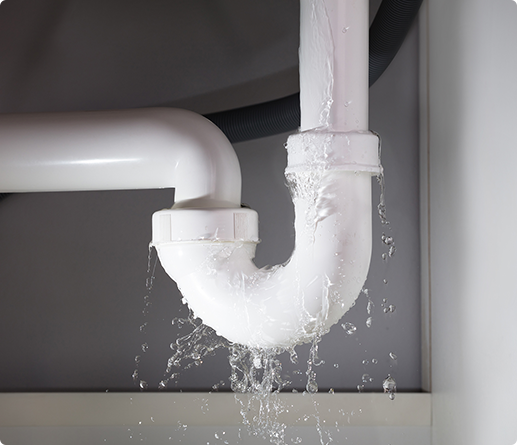 Emergency Water Damage Repair
Water damage is a common occurrence for homeowners and it can cause issues running from paint damage to affecting the structural integrity of your home. Though there are many reasons for water damage, the most likely areas in your home that will see damage include ceilings, kitchens, walls, and your basement.
As a locally owned and operated water damage restoration company for over 30 years, Abbotts Fire and Flood of San Diego has encountered many different water damage scenarios – from exploding water heaters, burst water pipes, and drainage line cracks to major floods and water damage losses caused by water main breaks.
Common Signs of Water Damage
Not all water damage is immediately evident. Although you may notice damage after a severe storm, some types of moisture issues occur over the course of several months. The following are the most significant signs of water damage:
Peeling and cracking: Peeling and cracking paint on the walls and ceilings are a significant sign that water damage has occured. You could also notice discolored paint since water can stain wall paint.
Flooring water damage: Another sign to look for is the warping of flooring materials due to water exposure. Flooring water damage can actually go unnoticed for some time if the spot is located in the corners of a room or against a wall.
Unexplained high water bills: If your water bill surges for no apparent reason, it could mean there's a leak causing underlying water damage.
Sagging or moldy walls: Any notable sagging in parts of the walls or ceiling is a sign that you need water damage repair services. Before mold is located, you may smell a distinct moldy scent or experience allergy symptoms due to mold exposure.
Running water sounds: If you hear the sound of water running and can't find the source, chances are there's a significant leak that needs to be addressed immediately to prevent further water damage.
Our Water Damage Repair Services
After your home has been damaged by water or flooding, the need for repairs will be assessed. Repairs may be minor, such as replacing drywall and installing new carpet, or may entail more complicated work, such as the reconstruction of various areas or rooms in a home or business.
Our comprehensive water damage repair services in San Diego include:
Detailed inspection of water damage
Xactimate estimate for repairs
Drywall repair and restoration
Flooring repair and restoration
Basement repair and restoration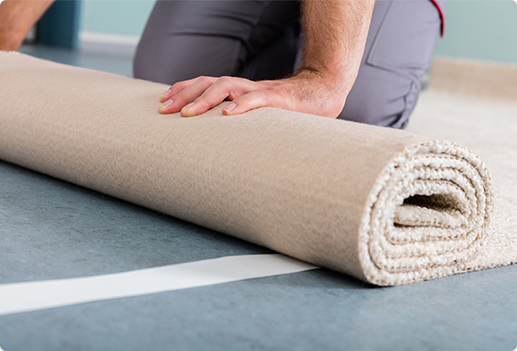 Trust Abbotts for Your Water Damage Repair Needs
We know that dealing with property damage can be confusing and frustrating. Our team will work with you every step of the way to minimize the disruption of our water damage repair services and get you back to normal as quickly as possible. Contact us today for your water damage repair needs!

24/7 Emergency Restoration Service

60-Min Guaranteed Response Time

Certified, licensed, bonded & insured
How does water damage a home?
How much does it cost to fix water damage in a house?
How can we help speed the repair of my home or business after a storm or flood?
Can I clean up and dry out the water damage myself?
Do I have to wait for an Insurance Adjuster to arrive before calling a professional water damage restoration company?
Will water damage to my property cause a mold outbreak?