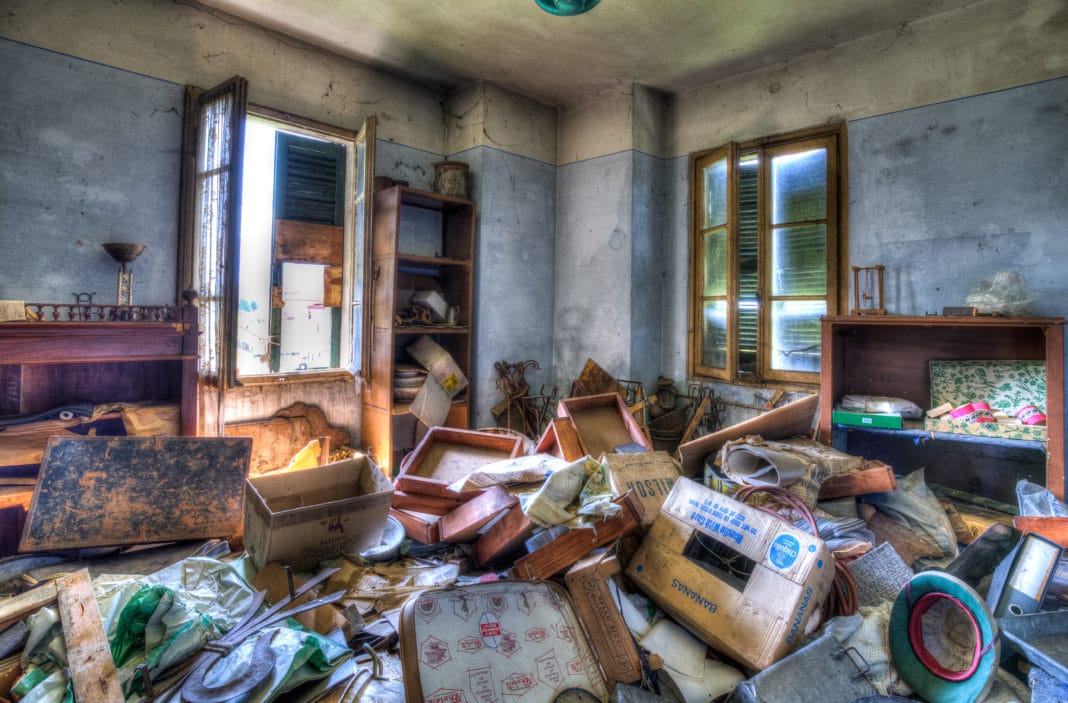 Your tenant was such a nice lady. She always smiled and waved hello, and she paid her rent on time like clockwork for years. Now she's moved out, and you're about to get a glimpse inside your rental property for the first time in a while.
When you open the door to your rental, the stench announces a landlord's nightmare: your tenant was a hoarder. Now your property is jammed with rotting food, mildewing papers, filthy mattresses and other junk. Worse, your tenant kept animals in the apartment and failed to clean up after them. Now the huge, disgusting mess is your problem.
Where do you start? Call Abbotts.
Abbotts Cleans Up Hoarding Fast
We know that your rental property contributes to your livelihood. So problems that delay leasing your property are serious. You need your rental cleaned up, repaired and restored quickly. Abbotts can eradicate all signs of hoarding and improper animal care fast, offering services aimed at getting rental properties ready to generate income again quickly:
Furniture and household item removal
Appliance and electronics removal and recycling or disposal
Plant waste and debris removal and disposal
Storage space cleaning and junk removal
Biological contaminant cleanup and disposal (mattresses, animal stains, etc.)
Chemical disposal (hoarded cleaning supplies, etc.)
Extreme cleaning
Because of the nature of hoarding, an alarming amount of bacteria, mold, and other pathogens could be present. This means to sufficiently and safely tackle the cleanup requires equipment and expertise far beyond the scope of garbage and junk removal service companies, not to mention relatives. You need true specialists with the protective clothing, experience, disposal sites, and more.
When tenants leave your rental in poor condition or a family member needs help, call Abbotts, and get your property back to earning income quickly.
Get Help Now
Get a fast, 24 hr. emergency response. Click the button and get started immediately.
60 minute response time | Insurance approved | Report a claim
Get Help Now