24/7

EMERGENCY SAN DIEGO WATER DAMAGE RESTORATION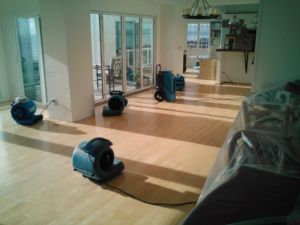 Over 250 Five Star Reviews!

What Can We Help You Restore?
Our trained staff can immediately help you file your
damage restoration insurance claim
We'll help file your insurance claim
We work with ALL insurance carriers
Deductible Assistance Available
San Diego Water Damage Restoration Experts
Abbotts Fire And Flood of San Diego is a trusted leader in the restoration industry with over 30 years of experience in water damage restoration and emergency plumbing issues. Our top services include water damage restoration, flood water cleanup, mold removal, sewage cleanup and fire damage restoration & smoke cleanup. At Abbotts Fire And Flood, our mission is simple – be the most professional restoration company in San Diego while offering expert level service in all of our damage restoration services. We are absolutely committed to responsible and ethical business practices, and we seek to do business with people and organizations who share that commitment as well.
Our San Diego restoration specialist respond to emergency calls, 24 hours a day, 7 days a week, 365 days a year, with a guarantee that we will reach you in less than 60 minutes. We have aided many emergency restoration incidents from all around the United States and that gives us the experience and expertise to handle any disaster situation. If you have a problem your residential or commercial property, chances are we can help. From flood damage restoration, plumbing repairs and smoke damage repair to mold remediation and wet crawl space drying – we will get the job done. Contact us today for help with your San Diego damage restoration needs.
Why Abbotts?
Abbotts Fire & Flood of San Diego prides itself on how we achieve exemplary customer satisfaction on a regular basis. From water damage restoration to crawlspace cleanup – You can rely on us to be here for you today and to be accountable for the longevity of our work. Our reviews demonstrate our commitment.
What we do is provide masterful restoration services to get your home or business back to its normal state in a timely and professional manner. We understand the need for an immediate response when a disaster occurs. In most instances, our cleanup crew will arrive at your home or business within 60 minutes. 24 hours a day. 7 days a week.
Helping our neighbors throughout San Diego County
When water damage, mold or fire and smoke damage occurs to your home or business, immediate action can save you thousands in unnecessary repairs and minimize downtime. At Abbotts Fire & Flood of San Diego, we serve the entire county of San Diego and our highly trained restoration technicians can be deployed to home or business within 60 minutes or less.
Abbotts Fire & Flood will work directly with your insurance company and file all paperwork for you
We work with the most trusted insurance companies. Chances are we work with yours too. Here are some of the companies we work with on a regular basis.
San Diego disaster restoration is a complex business. We know all the ins and outs. Feel free to read through our FAQs to learn more water damage restoration, mold removal and more…
Find the source of the water and stop it, if possible.
Turn off the main circuit breakers to the structure. Do not operate electrical equipment in wet areas.
If safe, remove furnishings from wet carpet to avoid staining.
If safe, remove breakable items and items that are susceptible to water damage.
If safe, remove or lift curtains and other hanging items that touch the floor to avoid damage and staining.
Do not run fans or air conditioning if the damage is caused by flooding or a sewage leak. Doing so can spread contamination.
Open doors and windows to allow air into the structure.
Make sure you thoroughly wash your hands and disinfect tools and equipment used in water damage cleanup.