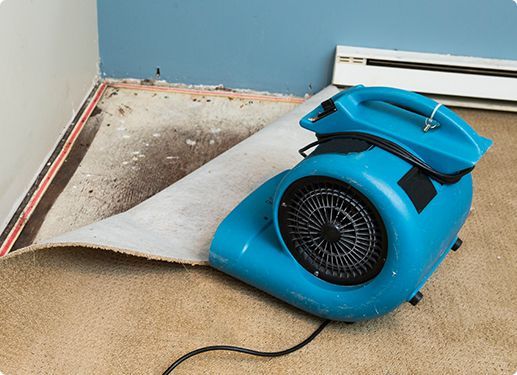 Emergency Water Damage Cleanup & Restoration
Abbotts Fire and Flood of San Diego is an IICRC Certified firm that provides expert 24/7 emergency water damage restoration services throughout San Diego County – including La Jolla, Bird Rock, Pacific Beach, and Mission Beach.
Our team has over 30 years of experience in the areas of residential and commercial restoration of water damage, water extraction, emergency water removal, water mitigation, and sewage remediation. We are fully committed to returning your home or commercial property to a pre-loss condition.
Our Water Damage Cleanup Services in San Diego
Removing flood water from your water damaged property can be a daunting, dirty and dangerous task for you. Abbotts Fire and Flood of San Diego can shoulder the water damage restoration and cleanup burden so you can focus on getting your life back to normal – plus all of our services are covered by insurance.
Our water damage cleanup services in San Diego include:
Basement Flood Cleanup
Appliance Water Leak & Flood Cleanup
Water Damage Restoration from Sprinkler System Leaks
Burst Pipe Cleanup & Clean Water Dehumidification
Water Damage From Clogged Gutters
Sump Pump Failure & Cleanup Services
Toilet Overflow, Backup, Soft Clogs or Supply Line Failures
Attic Water Damage Restoration Services
HVAC Water Damage Restoration Services
Hardwood Floor Water Damage Restoration Services
Trust Abbotts for Your Water Damage Cleanup Needs
If your property is damaged or destroyed by water, the countdown begins to remediate the situation as quickly as possible. The sooner the area is dehumidified and dried, cleaned and managed to recover from water damage – and the lower the risk of hazardous mold growth.
Whether you have a pipe that has broken, a sewage backup, a fire or a natural disaster such as a flood that has destroyed your home, you can rely on Abbotts to help you repair your property and return your life to normal. Contact us today for your water damage cleanup needs.

24/7 Emergency Restoration Service

60-Min Guaranteed Response Time

Certified, licensed, bonded & insured
Water Damage Cleanup FAQs
What type of water damage do you clean up?
What happens after water floods my home?
Are your water cleanup services available 24/7?
How is excess water extracted?
How long do water cleanup services take?
How quickly does mold form after a flood?
Is water damage covered by insurance?
How can I avoid water damage in my home?