Protecting Your Livelihood
Abbotts Fire and Flood San Diego Provides commercial property restoration for properties damaged by water, fire, mold, situation, when these events occur it's more than just an inconvenience–it's a loss of use, income and employees.
Abbotts Fire and Flood San Diego is a full-service restoration company, qualified to handle losses of any size with speed, efficiency, and excellence. At Abbotts, we are dedicated to providing the highest quality restoration service to get you back to work and back in business as quick as possible.
The business that you own isn't just your livelihood – it's the livelihood of your employees, associates, partners, and many others. When disaster strikes, whether it's in the form of water damage, fire damage, or other event, the biggest question on your mind will probably be how exactly you'll deal with repair and restoration needs. The seasoned professionals at Abbotts Fire & Flood understand the fear that a business owner goes through and will work with you to lessen the impact that a disaster or inconvenience can have on your business.
We've helped more than 100 organizations get back to business.
Choose Abbotts Experience and Efficiency
Abbotts Fire and Flood San Diego has been the premier choice for commercial restoration for over 30 years in the Disaster business. So, we've seen a thing or two.
Whether a fire, smoke, water damage, a flooding or mold that has affected your property, Abbotts has significant equipment requirements, and the experience to clean and restore your commercial property to pre-loss conditions.
We understand how valuable your commercial property is for your customers, your employees, and your livelihood, and we will work hard to get you back to doing business quickly. We run clean and meticulous job sites, do thorough work with the least amount of demolition and disruption, and minimize losses wherever possible in every job.
Whether your commercial property is large or small, we are ready to help with a large team of highly-trained technicians, a warehouse full of state-of-the-art equipment, and the administrative and technological resources to coordinate a full-scale, substantial restoration project.
Our Emergency Services are ready to respond 24/7, at a moment's notice, to mitigate commercial losses and get you and your property back to work.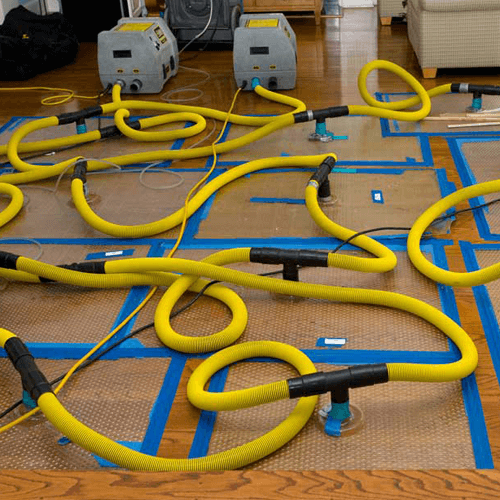 Our Business Helping Yours
We understand that an unexpected disaster and the related downtime can really harm your business. This is why you can count on Abbotts to get you up and running ASAP thanks to our 24/7/365 immediate response time. Rest assured that the haste of our response is matched by the quality of our work – we provide a one year warranty on the work done to restore your business.
Disaster Planning & Priority Response
Abbotts is a full-service restoration provider, and we know what it takes to make a business work. We will partner with your organization to establish a disaster plan to protect your people and property. We also provide priority response services, ensuring that your needs are addressed immediately in the event of an incident affecting large areas.
Industries Served
Apartments
&
Multifamily Housing
Commercial
Office
Buildings
Banks &
Financial Institutions
Medical
&
Healthcare Facilities
Property Management
& HOAs
Retail &
Shopping
Centers
Industrial
&
Manufacturing
Government
& Public
Sector
AAA

AIG Adjuster Inc

Alacrity Services

Allied Insurance Group

Allstate insurance

American Express Insurance Co

American Family insurance

Americlaims

Amoco Petroleum Corp.

Anschutz Corporation

Apartment Association of San Diego

Applewood Plumbing

Archdiocese

Arroyo & Arroyo

AT&T

Auto Owner's Insurance Co

Automobile Club of America

Automobile Club of Southern California

Balboa Insurance Co

Bank of America

Belfor USA

Bershire Hathaway LaJolle

Best Buy

Best Western

Bill Howe Plumbing

BOMA

Broe Group

Brookfield Properties

The Brown Palace

Café Madeleine

Coldwell Banker

Coldwell Banker's West

Coors Brewery

California Casualty Insurance

Castle Pines Country Club

CB Richard Ellis

CBRE

CBRE San Diego Downtown

Century 21st

Century National Insurance

Chubb Insurance Company

City of San Diego

Coca Cola Inc

Coldwell Bankers Commercial

Collier international San Diego

Commercial References

Coors Field

Cunningham/Lindsay

Country Companies

Custard Insurance Co

De Vita

The Denver Broncos

Direct TV

Done Plumbing

DR Horton

El Alamo – Restaurant

Embassy Suites

Encompass Insurance Co

Ernst Young Company

Esurance

Fairfield Inns

Farmers Insurance Co

Federal Center, USGS

Fire House

Fireman's Fund

First Bank

First Church of the Nazarene Point Loma

Forester's Republic Insurance

Frontiers Airlines

Frontiers Insurance Co
GAB Robius North America

GEICO

GE Johnson Construction

The Grande South

Greystone

Grubb and Ellis

Hagerty

Hampton Inn & Suites

Hartford Insurance Co

Haselden Construction Inc

Hensel Phelps Construction Co

Hertz Inc

Hilton Hotels

Home Advisor

Horizon Property Management

IFMA

Indemnity Insurance of North Carolina

International Airport

Inverness Properties

Irvine

JD Edwards

JE Dunn Construction

John Madden Company

Johnson Control Systems

Jones Lang LaSalle

JW Marriott

Kaufman & Broad

Keller Williams

Keller Williams Realty

Key Bank

Kiewit Corporation

Kilroy Realty San Diego

KIC Restoration

King Soopers

Kimpton Hotels

La Jolla Oral & Maxillofacial Surgery

LaQuinta Inns

Lennar Home

Liberty Mutual Insurance

Liberty Station

Lincoln Properties

Lloyds of London

Lowes Companies

M.A. Mortenson Construction

Mack-Cali Realty

Magna Carta

Management Resource Group

Marcus and Millichap

Marriott West

McCormick Construction & Consulting

McMillin Communities

Mercury Casualty Co

Merrill Lynch

Met Life Insurance

Metro at Lincoln Station

Metro San Diego Realty

Millennium Investment Group

Millice Group

Morton's of Chicago

Mortenson Construction Corp.

Museum of Natural History

National Farmers Union

National Federal Reserves

National Laboratories

National Renewable Energy Laboratory

National Research Laboratory

Nation General Insurance

Nationwide  Insurance

Neiman Marcus

Northrop Grammar Corporation San Deigo

Ohio Casualty Insurance

The Omni Hotel

Optimum Property Management

Pacific Sotheby's

Pepsi Corp

Performance Foods

Pharmacists Mutual

Poway School District

Prologis Real Estate Group

Public Housing

Public Schools

Public Service Company

Public Storage Company

Pulte Homes

Prudential

Prudential Realty
Quality Inn

Rancho Sante Fe Resort

Redfin Realty

Red Lion Hotels

Regus Inc

Remax

Richmond Homes

River Rock Real Estate Group

Ronald McDonald House

Roto Rooter

Safeco Insurance

Safe House

Sage Hospitality

San Diego Castles Realty

San Diego Medical Center

San Diego State University

Santiago's Restaurant

Saunders Construction Inc

The Scripps Research Institute

Sears Service

SEMCOR

Sentry Insurance

Servpro

Sharp Scripps Clinic

Shaw Construction

Shelter insurance

Sotheby's International

Southwest Airlines

Springhill Suites

Stanley Steamer

State Farm Insurance

Staybridge Suites

Stone Brewery

Sullivan Hayes

Sun Microsystems

Swedish Hospital

Swinerton Builders

The Grove City Center

The Seasons

Tiffany & Company

Trammel Crow Commericial

Trammel Crow Company

Trammel Crow Residential

Transwestern

Traveler's Insurance

Trilogy Real Estate Management

Triskel Construction

Turner Construction

United National insurance

UDR Apartments

University of California San Diego

University of Law

University Of Nazarie

US Bank

U.S. General Services Administration

U.S. Geological Survey

USSA Insurance

Vail Resorts

Verizon Wireless

Vewman and Vewman

Voit Real Estate Services

Vons

Waldorf School

Wawanesa Insurance

Wells Fargo

Western Hotels

White Construction

White Lodging Services

The Yard House

Zurich North America