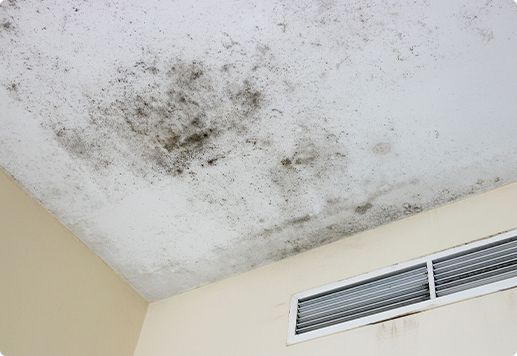 Common Signs of Mold Problems
Water damage can be devastating to property. Even small leaks can become a major problem, especially if undetected over time. In particular, potentially toxic mold can develop in hard-to-find places.
Mold can sometimes be hard to find in your home. You may see visible signs of mold, such as discoloration on walls or ceilings, and also smell its musty odor. But it can also hide in spaces between walls, in attics and even duct work.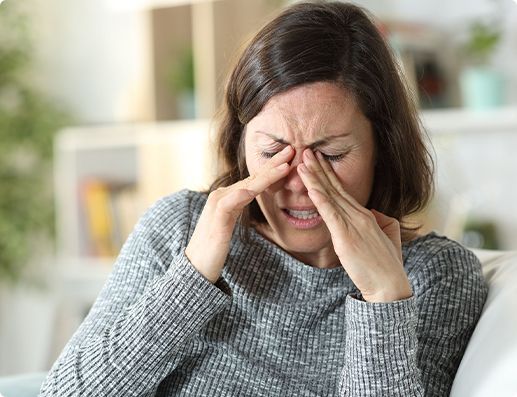 People who are sensitive to mold may experience a stuffy nose, irritated eyes, wheezing, or skin irritation. And those who are allergic to mold may have difficulty breathing and shortness of breath. People with weakened immune systems and chronic lung diseases, such as obstructive lung disease, can develop mold infections in their lungs.
But don't stress about potential mold-related health risks, we are here to help. Call Abbotts mold remediation experts and get the peace of mind that comes from knowing the air you breathe is free of potentially hazardous mold spores.
Testing for Mold & Mold Remediation
If you think you have a mold problem, the EPA recommends consulting a mold remediation professional who has training and experience in assessing mold problems and implementing remediation plans to eradicate and prevent the return of potentially hazardous mold.
Abbotts experts have the know-how and equipment to quickly find the cause of your mold problem, fix it, eradicate the mold and ensure that it stays gone.
When you call Abbotts, we'll spring into action. Upon arriving at your San Diego property, our mold remediation experts will perform visual mold inspections and, depending upon the circumstances, use an array of tests to detect any sign of mold.
Upon completing the analysis, your Abbotts mold specialist will report any evidence of:
Moisture intrusion
Water damage
Apparent mold growth
Conditions conducive to mold growth
Upon assessing the scope of the mold problem, we'll craft a comprehensive mold remediation plan designed to eradicate all mold in the affected area and prevent its return. Bottom line: If you have mold, Abbotts will find it, eradicate it and fix its cause, so you won't have to worry about it returning.
Testing for Asbestos & Other Hazardous Substances
Did you know that San Diego's EPA NESHAP Regulations 40 CFR 61 requires an asbestos inspection prior to renovation or demolition – regardless of construction date? The state specifically enacted this law to protect property owners and workers from possible exposure to asbestos, an extremely hazardous substance that can be harmful if not removed.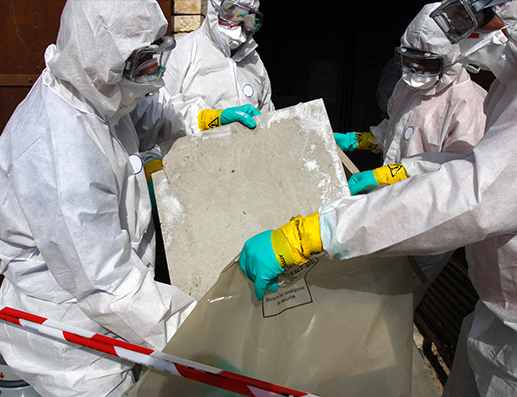 Federal law also requires the testing of lead paint when more than 6 sq. ft. of painted drywall is removed. In addition to mold testing services, Abbotts Fire and Flood is certified to perform asbestos and lead paint testing in San Diego. If our tests reveal the presence of asbestos on your property, we will refer you out to a certified abatement contractor.
It's important to remember that anytime you're having drywall removed, there is a possibility for asbestos-containing materials (such as VCT tile, mastics from linoleum). At Abbotts, we can help by testing for asbestos and lead paint so you can be sure you're protected from these hazardous substances.

24/7 Emergency Restoration Service

60-Min Guaranteed Response Time

Certified, licensed, bonded & insured
Trust Abbotts for Your Mold Testing Needs
If you know or suspect that you have a mold infestation on your San Diego property, call Abbotts today. If we find mold on your property, we'll apply your testing fee to the cost of any remediation work we do to eradicate your mold and repair your property.