Flood Damage Restoration & Cleanup in San Diego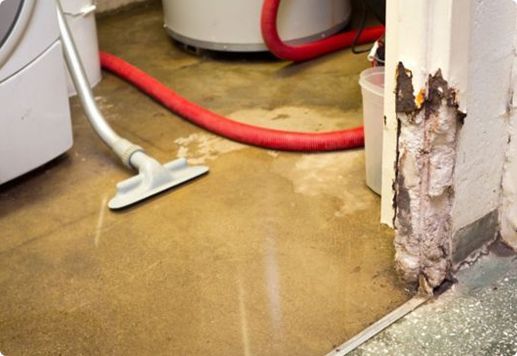 Flood Cleanup & Extraction Services
Experiencing flooding at home causes many additional problems, such as fungal growth and deteriorating subfloor in which water has been deposited in the subfloors of the house. Water damage can not only affect the stability and infrastructure of a house; if water remediation does not happen quickly, it can also pose a serious health risk for mold spores.
Our Flood Damage Process
Here is a summary of our basic procedures for remediating flood damage: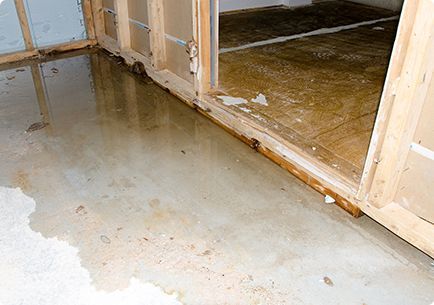 Standing Water Removal
In situations of leakage, the water source has been stopped or repaired, our extraction specialists start the process with instruments such as infrared cameras and moisture detectors which, in the first instance, find humidity within wall cavities.
In order to extract standing water and prevent further damage, including the proliferation of mildews and molds, professionals use two tools:
An industrial water extractor
A water claw
Our industrial truck mount unit is capable of extracting massive quantities of water within a short period of time and the water claw is designed to work quickly to remove water through carpets and pads in place.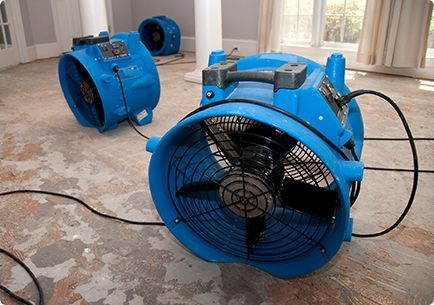 Monitoring and Drying-Out Process
Our water extraction professionals use industrial air movers to remove moisture from the subsurface and other infrastructure. Speed dryers operate by air circulation. Industrial extra large dehumidifiers extract air humidity and regulate the humidity content. Desiccants are added to maximize the evaporation rate.
Water remediation is not complete until all visible and invisible humidity signs are eliminated. Instruments for tracking help to assess when the drying process is over. The control of the drying out time is important because swelling and tightening walls create the conditions for mold to flourish, if not deliberately done.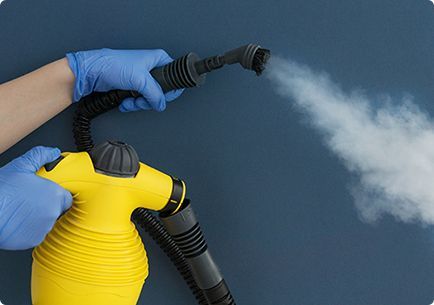 Deodorize and Sanitize
Water damage can produce odors in spaces and surfaces in no time. Foggers are used to remediate microbial growth by emitting a subtle nebula to attack odors and kill them before entering hard surfaces and inaccessible areas.
The sanitizing process is carried out using many methods of water removal. Every step is taken to ensure your home or business is completely sanitized, disinfected and dried out.
Two common sanitizing techniques are used:
Hot water cleaning and disinfection
CL02 fogging and deodorization
Benefect organic antimicrobial application
Have questions about our process? We're here to help!
The job of the water extraction staff is not only to remove the water, but also to restore the entire residential or commercial space to a pre-flood state. Allow our flood damage experts to help you extract water. Abbotts Fire & Flood of San Diego effectively restores your property to a pre-loss condition.
Flood Damage Cleanup Starts With Safety
When it rains, it pours in San Diego. When the waters recede, we're confronted with a monumental flood damage cleanup job. Unfortunately, flood damage restoration and cleanup can present a number of hazards – from mold to other bacteria.
With that in mind, we want to remind you to stay focused on some key potential hazards and precautions you should always take during any kind of flood damage cleanup operation.
And if you're looking for professional flood damage restoration, we can help – we service all of San Diego County, including La Jolla, Bird Rock, Pacific Beach, Mission Beach, and central San Diego.
As a locally owned and operated flood damage restoration company for over 30 years, Abbotts has encountered many different flood damage scenarios – from exploding water heaters, burst water pipes, and drainage line cracks to major floods and water damage losses caused by water main breaks.

24/7 Emergency Restoration Service

60-Min Guaranteed Response Time

Certified, licensed, bonded & insured
Flood Damage Cleanup and Exposure to Contaminants
When flooding occurs, the resulting cauldron of swirling, murky water contains varying degrees of residue from many sources, from biological contaminants that include feces and potentially harmful microscopic organisms to chemicals that can run the spectrum of toxicity to humans.
Because flood water usually runs across the ground and picks up residue from many sources, it is so much more dangerous than typical water damage, which means it needs to be handled with the utmost care and urgency.
Here are some examples of residue sources that can result in exposure to contaminants:
Buildings stacking people and machines high
Roads and parking lots encasing the land
Manufacturing facilities and farms employing a wide array of chemicals across large areas
Plants and animals depositing their biological waste across the landscape
Consider this warning from the U.S. OSHA Flood Cleanup Fact Sheet
Remember Flood Damage CleanupSafety Precautions
Remember, nothing is more important than the safety of your family, employees and customers, so always be mindful of these flood damage cleanup safety tips:
Disconnect Power and Gas
Never enter a flooded building unless you've confirmed disconnection of main power and gas service and ensured that the building hasn't sustained structural damage that could make it unstable.
Don't Touch Electrical Equipment
Never touch any electrical equipment unless it's in a dry area, you are dry and you're standing on a dry surface.
Be Aware of Contaminants
Be mindful that standing flood water can contain chemical and biological contaminants. Minimize your exposure. Make sure you clean and disinfect your person, your clothes and any tools that are exposed to any kind of floodwater.

Look Out for Mold Growth
If the area remains flooded for more than 24 hours, be on alert for potential mold growth. Tight spaces that remain wet and warm are fertile grounds for fungus and bacteria and mold growth. Consider consulting a mold testing and remediation specialist.
Got Flood Damage in Your San Diego Home or Business? Trust Abbotts!
We are IICRC Certified water damage repair firm with technicians who are seasoned and dedicated to helping you deal with the aftermath of a disaster in San Diego. Whether you have a frozen pipe that has broken, flood damage or a natural disaster that has destroyed your home, you can rely on Abbotts to help you repair your property and return your life to normal. You can reach us day or night, 7 days a week for emergency flood damage recovery services and more in San Diego County.
We've built our business by working hard to be the best at helping our community recover from unfortunate events ranging from fire to flood and everything in between. We can help with flood damage restoration throughout San Diego County, including La Jolla, Bird Rock, Pacific Beach, Mission Beach, and central San Diego.