Nicotine is only one of more than 4,000 chemicals, many of which are poisonous, found in the smoke from tobacco products. Not only is it harmful, its residues can often  remain in a household for years if not treated correctly. This damages walls, floor coverings, roof surfaces, cupboards and fixtures, furniture and much more. Visible staining on surfaces is easily transferable to humans and absorbed into our bodies by odor vapor and direct contact, where the health effects on non smokers or small children can be devastating. Nicotine is naturally an oily substance that has the ability to retain moisture, making it very difficult to remove. Cleaning up nicotine and residues left in a residence present a toxic and hazardous problem for any residents, the property structure and any contents inside the residence.
Cleaning a house after a smoker is no easy feat. The scent and residues stick to every surface, leaving them sticky, yellowed, and unappealing to anyone who gives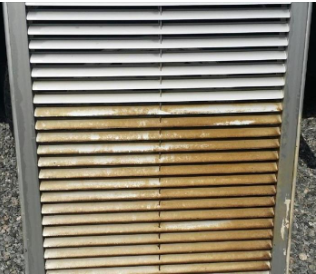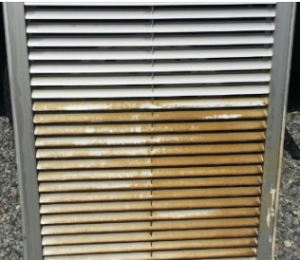 them a second glance. No surface is safe when there is smoke in the air, as it often stays in porous layers in carpets, drapes, furniture, walls, ceilings and even windows. To simply paint over the contamination after a basic wash down would create more problems as the nicotine smoke residue will permeate through the paint and also cause problems with paint adherence to the walls or ceiling. The results would be a property with paint stain damage or discolouration and severe odor contamination, where toxic chemicals would still be present. As for the "softer" things in the home, such as upholstery, bedding, window coverings, and clothes will need special attention, as they absorb odors well and are often easily damaged. It is not unusual for them to be difficult to restore and they may even require outside specialists.
And of course each of these surfaces must be treated differently in order to get all the residues and odors out. In a study done by UCLA and California Apartment Association, the findings suggested that a two bedroom apartment inhabited by a heavy smoker could cost $8,000 or more in repairs. A similar study done by Kennedy Restoration Co. found that a similar unit could cost up to $15,000 to repair. In short, it's not cheap to repair a home after a smoker has left their sticky mark.
For the lucky few, it may not cost nearly as much if the resident was a light smoker. Much of the work could even be done by the owner of the property. However, if the tenant was a heavy smoker or was in the place of residency for a long period of time, it may be more costly to repair. "To turn the unit, it costs at least 3-4 times more if the person in the unit was a heavy smoker," says Eric Wiegers, California Apartment Association Senior Vice President Communications. For those who rented to a heavy or long term smoker should expect the total cost to be more around $15,000 to repair, while the clean up of a light smoker would be closer to $8,000.
Much of the extra cost is due to cleaning things that cannot be fixed just by scrubbing; including the air in the residence and inside the joints and walls. Often this deep cleaning is done with an ozone or hydroxyl treatment. An ozone treatment is when a generator emits ozone (O3) throughout a house or apartment to saturate everything and help remove the smell of tobacco from the residence. It can take up to 24 hours to completely saturate the unit and must be completely vacant during this time and up to an hour after completion due to health and safety regulations.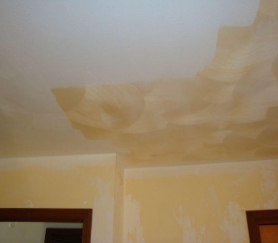 When cleaning a place of residency from smoke and tobacco residue, it is important to take the cost of replacing items that cannot be cleaned into consideration. Sometimes the carpet, padding, curtains, vinyl, countertops and other furnishings are a total loss and have to be replaced. Floors, walls, doors, shelving and cabinets will most likely need to be repainted and sealed with odor control products. "A lot of times the carpet and pad have to be replaced, then you're talking about multiple layers of paint, twice the cleanup for the housekeepers, then odor treatment on top of it all," says John Robinson of Denver-based Venturi Technologies, Inc. "It does become very expensive."
As expensive as cleaning up can be, some of the greatest expenses come from residents moving in and out. This loss of rent only adds to amount of money necessary to make the home clean and ready for new residents. According to turnover rate calculations created by SatisFacts and Multifamily Insiders, the average cost of turnover in an apartment is about $4,000, considering normal maintenance of a unit that leases for just under $1,000 per month. On average, the apartment sits empty for 40 days.
Adding an $8,000 or more restoration bill plus four additional days for the smoke remediation team to work, the turnover cost for the unit soars to $12,100.  Finding the balance between an occupied unit that produces top-line revenue and one that is consumed by turnover costs is a task that property owners today must face.
As with every property loss, Abbotts Fire and Flood San Diego professionals help bring property back to a pre-loss condition. Abbotts Fire and Flood San Diego professionals are highly trained and skilled in procedures not only to remedy tobacco smoke odors, but to return property owners to their restored property cost-effectively and in the shortest time possible. Abbotts Fire and Flood San Diego is also highly trained in fire damage, smoke damage and soot removal restoration and cleanup, water removal and dehumidification, biohazard cleanup, mold removal,and odor deodorization. The staff at Abbotts Fire and Flood San Diego pride ourselves in being family owned and operated and available 24/7, offering standardized prices. We are an insurance approved company with an A+ rating and BBB accreditation as well as being an IICRC Certified Firm.