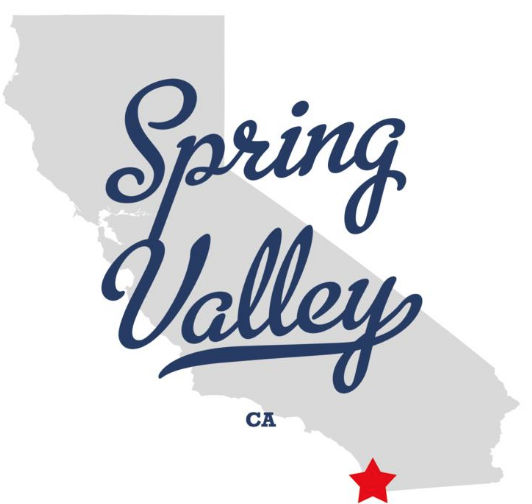 Spring Valley is a city located 13 miles east of downtown San Diego. According to the census of 2010, Spring Valley had a population of 28,205. The city covers an area of 7.374 square miles and has an elevation of 390 ft. above sea level. The Zip Code used in Spring Valley is 91976-91979.
Mold remediation specialists in Spring Valley
Abbotts Fire & Flood is a family owned business that started operations in Denver, CO back in 2009, and in 2016 we opened our second location in San Diego. Today, we proudly serve our residential and commercial customers in Spring Valley and other locations across San Diego County with the best resources available, and with a staff well trained to be there by your side when the unexpected happens.
We are straight shooters, and once we reach your location we deploy the very best of our resources and use our knowledge in the industry to execute our job effectively, and in a way that is not invasive for yourself and those around you. We have over 20 years of experience in this industry, and we like to treat the members of our community of Spring Valley as family.
Mold remediation is a process that involves inspection and testing to identify the presence of potentially dangerous amounts of mold spores. Contaminated areas are isolated from other areas of the property so that there is no cross-contamination. Abbotts uses specialized equipment, tools and licensed personnel to decontaminate affected areas and prevent future growth. We will not only completely and thoroughly remove the molds and toxins; we will also repair the damage they caused.
Our mold remediation team is equipped to handle any size remediation job in Spring Valley. Call Abbotts Fire and Flood Restoration at (619) 223-1800 at the first signs of trouble with mold, and we'll make sure your job gets done efficiently.
We Offer The Following Services In Spring Valley: