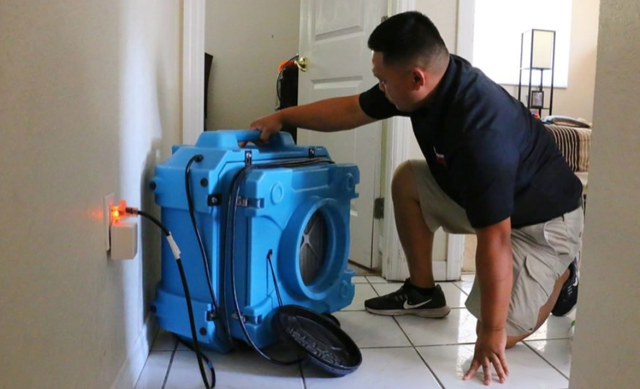 Abbotts Fire & Flood is a family owned business that started operations in Denver, CO back in 2009, and in 2016 we opened our second location in San Diego. Today, we proudly serve our residential and commercial customers in Mira Mesa and other locations in Southern California with the best resources available, and with a staff well trained to be there by your side when the unexpected happens.
How Could I Get Rid of Mold in my Home or Business in Mira Mesa?
According to the U.S. Environmental Protection Agency (EPA), it is impossible to get rid of all mold and mold spores indoors; some mold spores will be found floating through the air and in house dust, but the mold spores will not grow if moisture is not present. The real issue comes when we don't have control of the levels of moisture in our home or business. If there is mold growth in your home, you must clean up the mold and fix the water problem. If you clean up the mold but don't fix the water problem, then, most likely, the mold problem will come back.
The key to mold control is moisture control.
If mold is a problem in your home, you should clean up the mold promptly and fix the water problem.
It is important to dry water-damaged areas and items within 24-48 hours to prevent mold growth.
Read more about mold at www.epa.gov/mold
For more information on mold in San Diego county, please read our mold removal and mold remediation service page. We proudly serve our community of Mira Mesa. In case of any questions, please give us a call at (619) 223-1800; we'll be happy to give you the first assessment in your issue.
We Offer The Following Services In Mira Mesa: