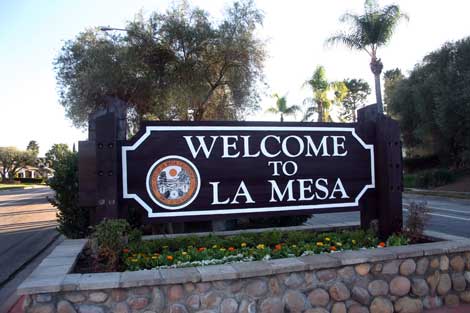 Mold can spread throughout your home or business within 24 to 48 hours and it is crucial to handle mold infestation as quickly as possible. Since mold damage produces irritants and allergens, we advise you to contact us as quickly as possible to inspect your residential or commercial property in La Mesa if you suspect mold damage.
Every mold infestation is typically different, from the amount of mold damage to the areas affected in your residential or commercial property. Each mold scenario requires a new solution that needs to be handled differently, but the general mold remediation process stays the same. Our team can deploy to your location in La Mesa within 20 to 60 minutes, so if there is mold damage in your home, we are already closeby.
WE SERVE LA MESA WITH THE LATEST TECHNOLOGY IN MOLD REMEDIATION:
In Abbotts we use the latest technology in reading devices, from which we get levels of humidity, moisture, and beyond that; heat images and data of the area affected. This data is collected and analyzed on-site to go ahead and start the remediation process with an accurate assessment. Then we create a specific plan that is suited for your home to remove and kill mold from your house and/or business in La Mesa using negative air technology, equipped with HEPA filters, which allow us to complete our job in the most efficient and less invasive way possible.
We proudly serve our community of La Mesa. In case of any questions, please give us a call at (619) 223-1800, we will be happy to help you in any way we can.