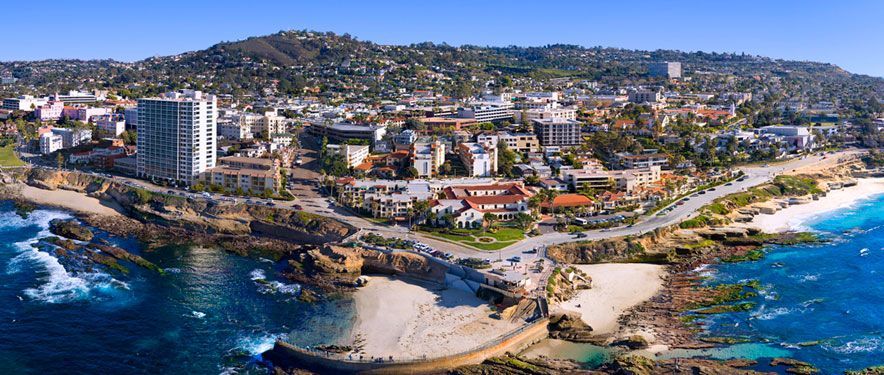 If you suspect there is mold damage in your home or business in La Jolla, you probably wonder what you should do? And who to call? — The answers to those questions are simple: the first thing you need to do is to call the mold remediation team of Abbotts Fire and Flood San Diego. We have over 20 years of experience as disaster contractors in multiple locations in the US, and we are well-prepared to deal with your mold issue in your home or business in La Jolla.
24/7 La Jolla Mold Remediation Service
The structures of your home or office become more likely to be affected by mold the longer the water sits. According to the United States Environmental Protection Agency (EPA): "It is important to dry water-damaged areas and items within 24-48 hours to prevent mold growth". So as soon as you notice the problem, you should call our mold remediation team in La Jolla. Our team is available 24 hours a day, 7 days a week to help. One of our qualified teams can be dispatched within 3 hours of your call.
All of our tech teams are equipped for any job they may encounter. The tech team bag is full of high tech equipment including infrared cameras, hygrometers and moisture detection tools. We can take care of any issue with our state-of-the-art equipment and unmatched training. The best thing about calling mold remediation team in La Jolla is a lot of the things you thought would be the promptness and the dedication of our staff to solve the issue in your house or business.
How Does Mold Affect People?
Mold has the potential to cause health problems. EPA says that Inhaling or touching mold could cause allergic reactions. These Allergic responses include hay fever-type symptoms, such as sneezing, runny nose, red eyes, and skin rash (dermatitis). Allergic reactions to mold are common. Mold can also lead to asthma attacks in people with asthma. In addition, mold exposure can irritate the eyes, skin, nose, throat, and lungs of both mold-allergic and non-allergic people.
Family Owned Restoration Business in Southern California
Abbotts Fire & Flood is a family owned business that started operations in Denver, CO back in 2009, and in 2016 we opened our second location in San Diego. Today, we proudly serve our residential and commercial customers in Southern California with the best resources available, and with a staff well-trained to be there by your side when the unexpected happens. For more information on mold in San Diego county, please read our mold removal and mold remediation service page.
We proudly serve our community of La Jolla. In case of any questions, please give us a call at (619) 223-1800, we'll be happy to help you in any way we can.