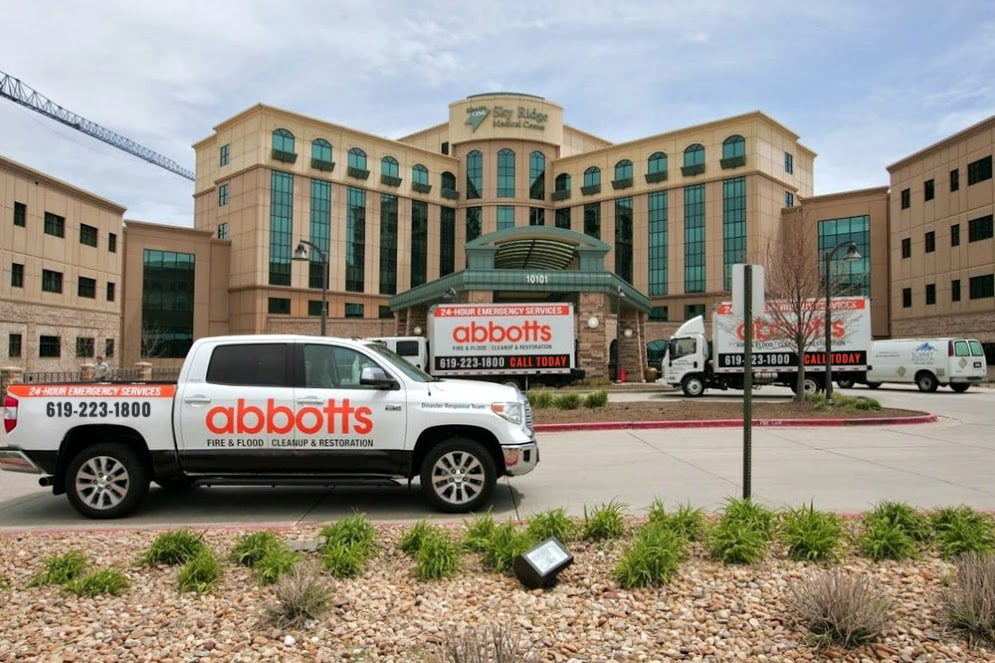 While drying out your water damaged walls, ceilings and floors can be quite challenging, it is a critical task which should be done by a professional water damage restoration firm. Several structural damages can result from a wall damaged by water. Mold and mildew can start within 24 hours and can cause sick building syndrome to its occupants. Occupants such as children, elderly and persons with immune deficiency syndrome as well as pets can be affected by this mold growth.
Steps for Drying Out a residential or commercial structure
Water Extraction
There are two different types of substrates, one being porous and one being non porous. Porous items will hold an excessive amount of moisture, these include insultations, dry-wall, carpet pad and furnishings. 24-hour emergency water extraction is necessary to pull the largest portions of water out of a structure immediately using high velocity vacuum trunk mounted equipment.
Drying with Dehumidifiers
The best possible means of dry out is the use desiccant dehumidifiers, refrigerate dehumidifiers and air movement using high velocity air movers. Monitoring this equipment to make sure that we are getting the most efficiency when drying out a structure is crucial.
Handling the Water Damage
For badly damaged structures, call Abbotts Fire & Flood of San Diego immediately. Specialist in water damage removal. Water Damage can be quite expensive. We provide 24-Hour emergency services for all water damaged structures for both residential and commercial properties in San Diego.
Rapid Structural Drying
Water damage to structures is never expected. Whatever might the cause be, you are encouraged to perform structural drying to mitigate the damage immediately to your property so not to cause further damage. You are required by your insurance policy to take immediate actions to mitigate damages caused by water or flooding as to not cause further damage, this why you need to call us at phone #.
What is Rapid Structural Drying?
Abbotts Fire & Flood applies the IICRC standard of care, this includes 24-Hour immediate response, removal of wet porous items, water extraction, sufficient air movement using high velocity air movers and dehumidification. It also includes using safe antimicrobial applications that prevents harmful mold growth.
Why Choose Abbotts?
24 HOUR EMERGENCY RESPONSE
Call 619-223-1800 for immediate help with water damage
What our Clients Say
"I wanted to take this opportunity to tell you how pleased I am with the work that was completed at my home. You did a fantastic job. I felt like you really cared to educate me on what would happen and when. The workers were quiet and worked very hard. Finding a team like yours isn't easy and I am happy to recommend Abbott's."
"Amazing folks did a fast, through job when our basement was damaged due to flooding, first rate operation. I hope I don't have to use them again (disasters are not my favorite thing in the world) but glad to know I've got the right people to call if something does go disastrously wrong. Thanks guys."
5 Reasons to Work With Us
Our clients' interests always come first

Our assets are our people, capital and reputation

Our goal is to provide superior customer service

We take great pride in the professional quality of our work

We stress creativity and innovation in everything we do