Point Loma Water & Fire Damage Restoration Services (92106)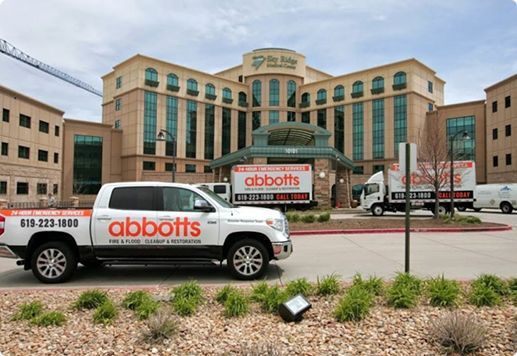 24/7 Emergency Availability
Do you live in Point Loma and are experiencing water damage from a flood or need emergency fire damage restoration? Call Abbotts Fire and Flood at 619.223.1800 immediately!
Why Choose Abbotts for your Point Loma Water Damage Needs?
With over 20 years of experience and know-how to get your water damage restoration or fire damage cleanup done. As a smaller family-owned and operated company, quality and customer service are our #1 goal. We truly care about our Point Loma customers and take pride in our work.
We know how important restoring your home or business is, and that is why so many members of our Point Loma community trust Abbotts with their water damage restoration needs. We are a family owned business and work with the community face to face to understand each customer's unique needs for fire and water damage clean up.
Point Loma Fire Damage Restoration
Fires not only cause significant property and structural damage, they can also threaten lives – particularly if you are home or at work when the fire starts.
Abbotts Fire & Flood offers fire remediation services to help families after their home has been damaged by fire or smoke. We have restored thousands of damaged properties successfully, bringing them back to their former glory. In addition to refinishing, we also offer cleaning and deodorizing services.
Our Point Loma Water & Fire Damage Restoration Process
Assess the situation
Estimate total restoration costs
Schedule a service time and day
Help you with Insurance
For your restoration needs, you can count on Abbotts to do an excellent job the first time. We know flooding can cause issues, and that is why our technicians at Abbotts are available 24-7 for your water restoration needs. For best results, call immediately when you are aware of a flooding issue to reduce the amount of damage.
About the Community of Point Loma
Point Loma is a small beach community located on a hilly peninsula in southwestern San Diego. The area offers access to some of the city's best beaches, and comprises several smaller unique neighborhoods each with its own history. Perhaps the most famous landmark of Point Loma is Cabrillo National Monument, where you'll find the historic Old Point Loma Lighthouse, tide pools, hiking trails, a museum, a naval base, and a national cemetery. The area is also known for its many marinas and yacht clubs, and a wide variety of fresh seafood restaurants.
The homes in Point Loma's residential areas are a good mix between historic older houses and newer, more modern renovated homes. There's Point Loma Heights, Loma Portal, the upscale La Playa, Wooded Area, historic Roseville, and the new live-eat-play hub of Liberty Station.
Contact Abbotts for your water & fire damage restoration needs in Point Loma!

24/7 Emergency Restoration Service

60-Min Guaranteed Response Time

Certified, licensed, bonded & insured