La Jolla Water & Fire Damage Restoration Services (92037)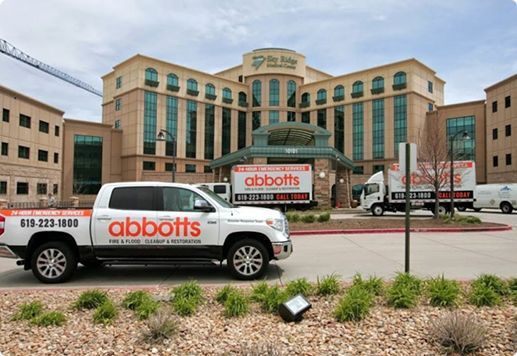 24/7 Emergency Availability
Are you experiencing water damage from a flood or need emergency fire damage restoration in La Jolla? Call Abbotts Fire and Flood at 619.223.1800 immediately!
Why Choose Abbotts for your La Jolla Water Damage Needs?
With over 20 years of experience and know-how to get your water damage restoration or fire damage cleanup done. As a smaller family-owned and operated company, quality and customer service are our #1 goal. We truly care about our customers in La Jolla, CA, and take great pride in our work.
If you have flooding in your home or business, our La Jolla technicians at Abbotts are ready to help. We act fast for all your water restoration needs, because we know the sooner the repairs are made, the better your chances are to avoid costly repairs.
We know how important restoring your home or business is, and that is why so many members of our La Jolla community trust Abbotts with their water damage restoration needs. We are a family-owned business and work with the community face to face to understand each customer's unique needs for fire and water damage clean up.
Fire Damage Restoration in La Jolla
Whether you are looking to reverse fire damage or remove smoke odor or residue, our team provides guaranteed results and excellent service. Abbotts Fire & Flood of San Diego offers expert fire restoration services for commercial and residential properties in La Jolla.
Professional restoration services can effectively restore property with significant smoke damage and clean areas exposed to smoke. Even in the case where there aren't obvious signs of smoke damage, it's important to have the home inspected and properly cleaned.
Our La Jolla Water & Fire Damage Restoration Process
Assess the situation
Estimate total restoration costs
Schedule a service time and day
Help you with Insurance
For your La Jolla restoration needs, you can count on Abbotts to do an excellent job the first time. We know flooding can cause issues, and that is why our technicians at Abbotts are available 24-7 for your water restoration needs. For best results, call immediately when you are aware of a flooding issue to reduce the amount of damage.
About La Jolla, CA
La Jolla is a small, high-end coastal community located about 20 minutes north of downtown San Diego. The community stretches south to Pacific Beach and north to Torrey Pines State Reserve and Del Mar and is known for its beachy, affluent vibe. Downtown La Jolla, otherwise known as "The Village," is known for its high-end restaurants, exclusive boutiques, hotels, coffee shops, bookstores, and shops.
You'll also find The La Jolla Museum of Contemporary Art, the Torrey Pines Golf Course, the La Jolla Playhouse, and the Birch Aquarium here, all of which are popular among locals and tourists alike. La Jolla is also known for its famous beaches; including La Jolla Cove, Windansea, La Jolla Shores, and the Children's Pool, which is a small cove protected by a concrete breakwater wall that has been taken over by a colony of seals and sea lions.
Contact Abbotts for your water & fire damage restoration needs in La Jolla!

24/7 Emergency Restoration Service

60-Min Guaranteed Response Time

Certified, licensed, bonded & insured