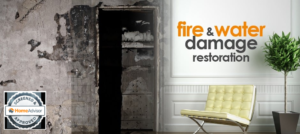 Providing professional flood restoration services in Bankers Hill
Need flood restoration services in Bankers Hill? No one can truly be prepared to handle flooding when it occurs and many do not know the long-term costs of waiting to fix the issues of water damage restoration. At Abbotts, we know how costly water damage can be and that is why we work fast to provide you with quality water restoration services. We act quickly to reduce the costs of water damage with our team of water restoration technicians who are available to you 24 hours a day, 7 days a week to perform water damage clean up and water extraction.
We know how important restoring your home or business is and that is why so many members of our community in Bankers Hill trust Abbotts with their water restoration needs for water damage cleanup and extraction. We are a family owned business with over 25 years of experience and work with the community face to face to understand each customer's unique needs for flood and water damage clean up. We thoroughly inspect all areas affected by water damage, perform the water extraction, dry out all affected areas and restore the infrastructure back to a quality working manner.
Are you concerned about mold growth? Abbotts water restoration services of Bankers Hill has you covered. Precautionary steps are taken during the water restoration servicing to ensure all affected areas are dry. We know how important restoring your home or business is to the livelihood of your daily activities. Your time is important to us and that is why we work effectively to perform each project in a timely manner. Your complete satisfaction for a job well done with our water restoration services is important to us. Each job is handled with care by our highly trained Bankers Hill technicians who specialize in flood damage cleanup.
Call us today to schedule your water restoration appointment in Bankers Hill: 619.223.1800
What our Clients Say
"I wanted to take this opportunity to tell you how pleased I am with the work that was completed at my home. You did a fantastic job. I felt like you really cared to educate me on what would happen and when. The workers were quiet and worked very hard. Finding a team like yours isn't easy and I am happy to recommend Abbott's."
"Amazing folks did a fast, through job when our basement was damaged due to flooding, first rate operation. I hope I don't have to use them again (disasters are not my favorite thing in the world) but glad to know I've got the right people to call if something does go disastrously wrong. Thanks guys."
5 Reasons to Work With Us
Our clients' interests always come first

Our assets are our people, capital and reputation

Our goal is to provide superior customer service

We take great pride in the professional quality of our work

We stress creativity and innovation in everything we do